Pat & Darlene Hicks – 2015 Night Race Blue Coupe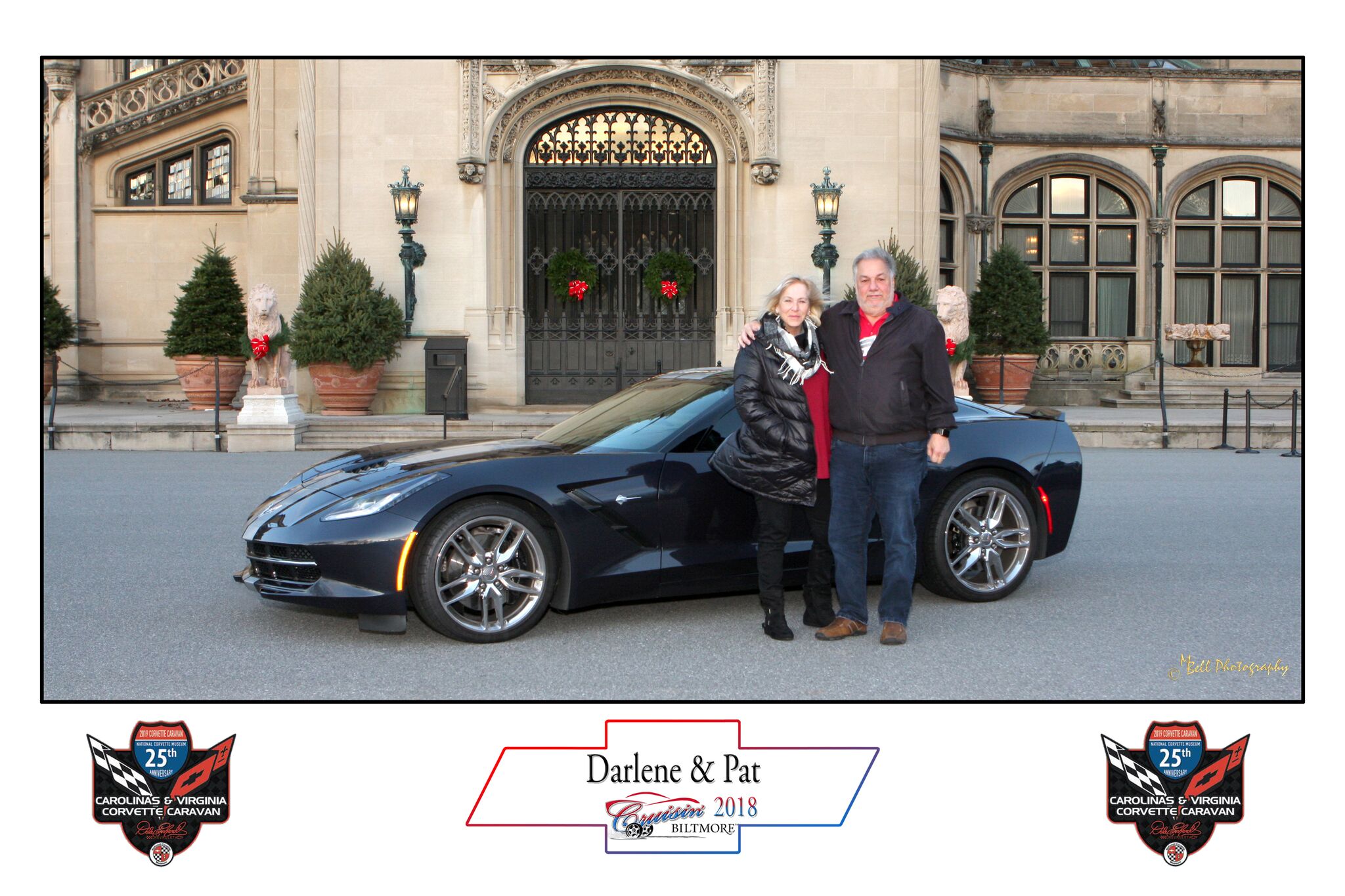 Pat was born in Rockaway Beach, NY and Darlene was born in Washington, DC we met after graduating High School and married in 1972. Darlene worked her way up from a receptionist at the National Sheriffs' Association to the Position of Director of Finance where she worked until 2012 when she went part-time. Pat worked for Potomac Electric Power Company (Washington, DC) in Operations for the first 27 years and then working in the Information Technology field for the last 10 years. He retired in 2007 and became a Real Estate Agent for aWise Realtors, LLC. They live happily in Murrells Inlet and have two daughters, one son-in-law and Four grandchildren.
George & Debbie Washnak – 2017 Admiral Blue Grand Sport Coupe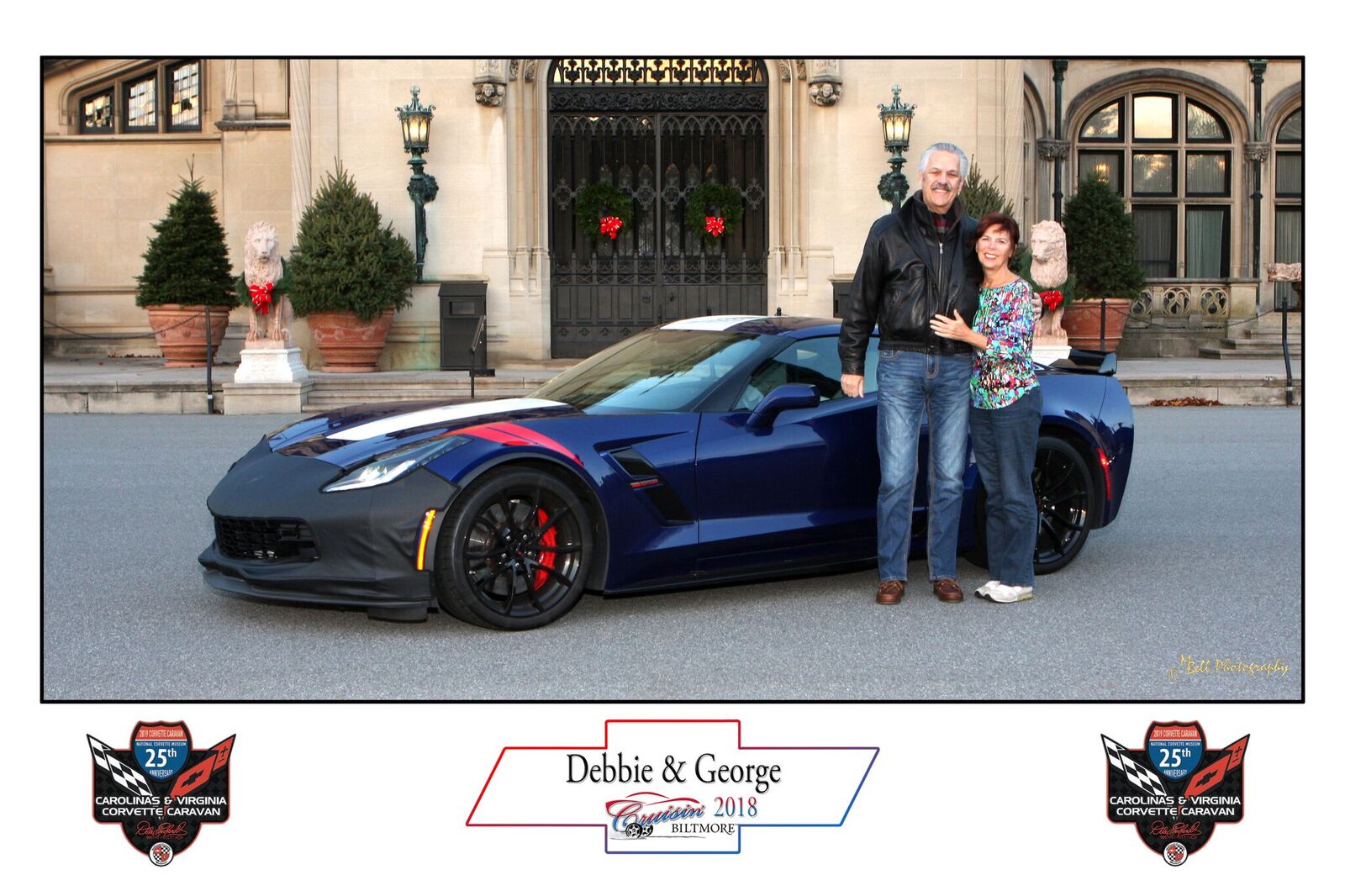 Debbie and George were both born in Detroit, Michigan. Both of us are degreed accountants and met at work. We were married in 1981. After leaving Michigan we lived in Brownsville, Texas for three years (1981 – 1984) and then in the East Bay area near San Francisco, California from 1984 until 2012 when we both retired and moved here to Murrells Inlet, SC. We chose to join this club because of all of its social activities and the hope of meeting new friends that share a common interest in Corvettes.
David & Linda Smith – 2015 Shark Gray Stingray Coupe & 1988 – White 35th Anniversary Coupe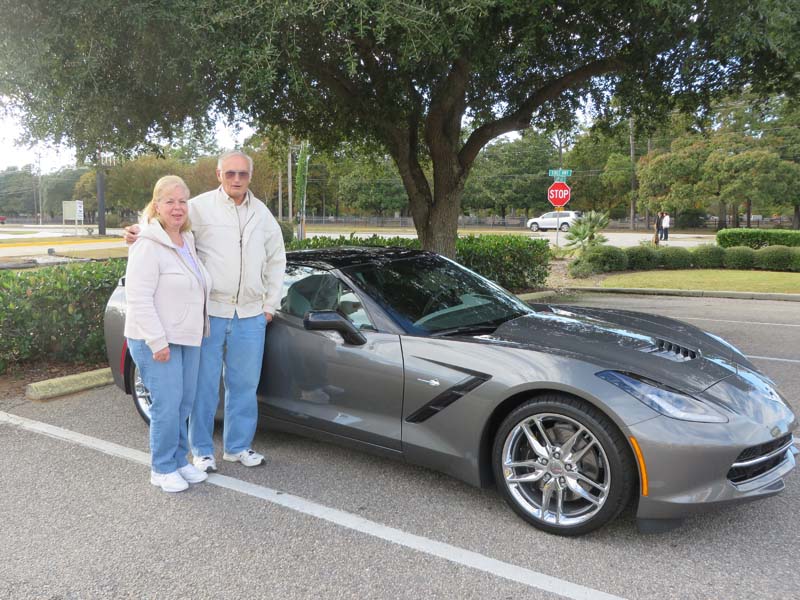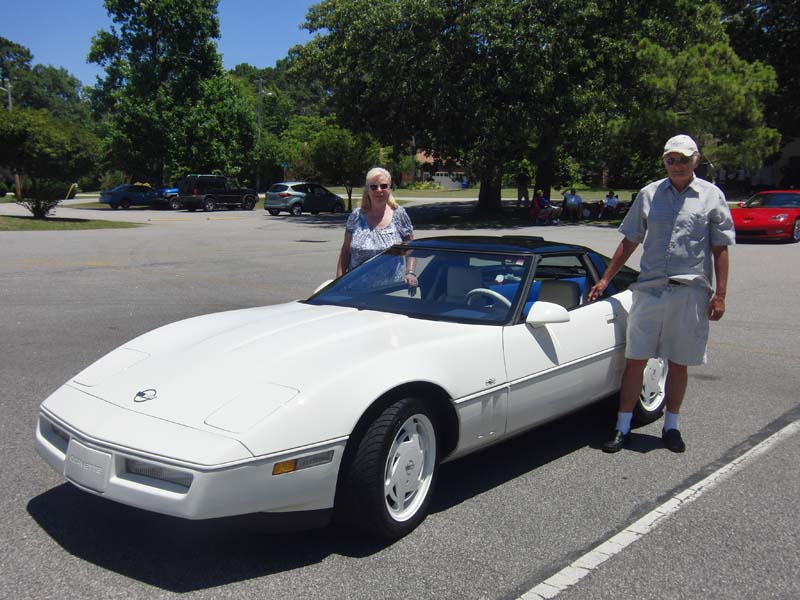 Both Dave and Linda were born in upstate New york. After graduation Dave served three years in the Army. Later he went to work for Stiefel Laboratories, working his way up to management, retiring in the fall of 2002 after 32 years with the company. After graduation Linda went to work for the N.Y.P.D. and then worked at Helenes Dress Shop where I met Dave in the fall of 1970 and we were married in May 1971. After our two girls were born I went back to work at Victory Markets, which later became Slaters Great American working in the receiving department, retiring in the winter of 2003 after 15 1/2 years. Our daughter Sherri and grandson Matthew live in central New York, our other daughter Cheryl and grandson A.J. live in Connecticut. We owned two other corvettes in the past, a 1982 coupe and then a 2001 convertible. Our 1988 35th anniversary is a special edition car, it's #352 out of only 2050 produced.