General Motors Releases 2014 Corvette Stats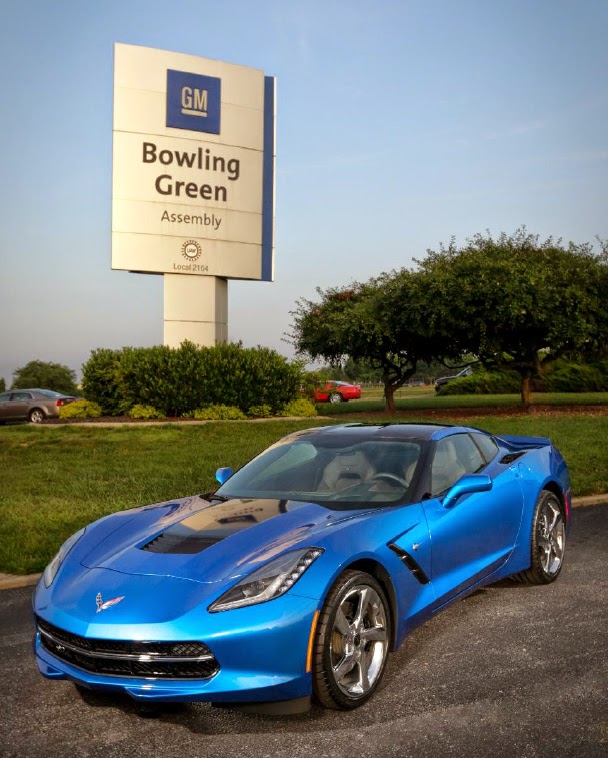 37,288 Corvettes Produced for Model Year 2014, Torch Red Most Popular Color
General Motors has shared statistics on the Corvettes produced for Model Year 2014. The stats show that Torch Red was the most popular color with 7,197 produced followed by 6,153 Arctic White; 5,929 Black; 4,064 Cyber Gray; 3,281 Laguna Blue; 3,020 Crystal Red; 2,125 Velocity Yellow; 2,088 Blade Silver; 1,827 Nightrace Blue; and 1,566 Lime Rock Green.
The Z51 performance handling packaged proved to be popular with 21,105 or 56.6%. Three Performance Equipment Groups were offered with 3LT being the most preferred with 19,725 followed by 2LT with 12,529 and 1LT with 4,736. 64.5% or 24,088 of the cars have automatic transmissions. Nearly 84% featured the NPP Performance Exhaust.
Chrome wheels barely edged out Z51 Painted Black wheels – 10,291 vs 10,142. Other wheels included Z51 Chrome 7,197; Painted Silver 4,586; Z51 Sterling Silver 2,834 and Machine Faced 1,156. Red calipers were a hot item with 16,258 of the Corvettes having them followed by 9,471 in gray; 9,173 in black; and 2,424 in yellow.
Jet Black Leather seats were the most popular and used in 14,580 of the Corvettes; followed by Kalahari Leather in 5,369; Black/Red Leather in 4,512; Red Leather 3,468; Jet Black Suede 2,983; Gray Leather Suede 2,835; Brownstone Suede 1492; Kalahari Suede 1,044; Gray Suede 559; Brownstone Leather 485. GT seats proved to be the most popular, landing in 93% of the cars and the suede wrapped upper interior trim option was selected for 5,108 of the cars.
Roof statistics include: Standard Carbon Fiber: 13,722; Transparent: 6,973; Dual Roof Package: 1,529; Visible Carbon Fiber: 3,393; Visible Carbon Fiber Dual Roof Package: 969; Black Convertible Top: 8,054; Kalahari Convertible Top: 2,088; Gray Convertible Top: 373; Blue Convertible Top: 224.
Several stripe options were offered, with the Carbon Flash Hood Stinger being the most popular topping 2,461 cars; Full Length / Carbon Fiber: 559; Full Length / Crystal Red: 75; Full Length / Blade Silver: 112; Full Length / Cyber Gray: 37; Full Length / Inferno Orange: 37; Hood Stinger / Cyber Gray: 75. 5,034 of the cars have Carbon Flash mirrors and spoiler.
The National Corvette Museum delivered 1,231 Corvettes for the Model Year.
34,678 cars went to the US; 1,193 to Canada; 112 to Mexico; 224 to Japan; 447 to the Middle East; 597 to Europe; 31 to Russia and 15 to the U.K.